Learn Practical Self Defense Skills With Our Adult Martial Arts Classes
Are you hoping to learn the Martial Arts without the fear of injury or intimidation? Then our Adult Martial Arts Classes at The Dojo are perfect for you. We operate a safe adult program and teach students of all ages a set of practical self-defense skills based on modern day Martial Arts practices.
You'll get in great shape and boost your confidence while learning the ins and outs of our incredible system.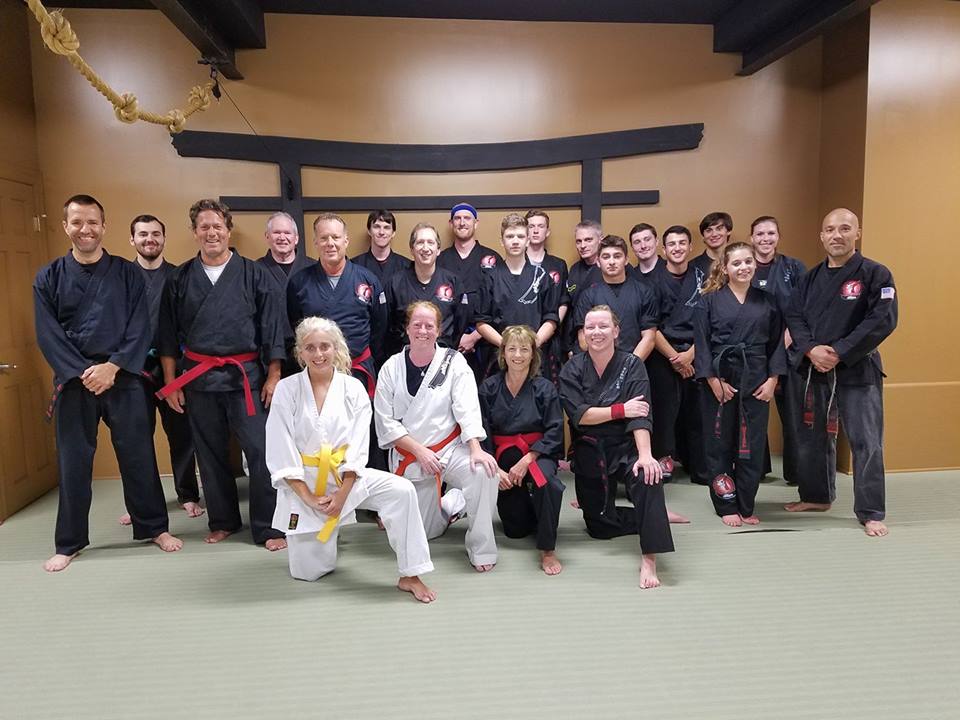 Adult Martial Arts Will Challenge You Every Day
Don't get stuck in a routine training program where you lose motivation and stop seeing results. Our Adult Martial Arts Classes are constantly challenging and help students push themselves every single time they walk in the gym.
At The Dojo, we're all about helping you see real physical gains while also equipping you with potentially life-saving skills.
With Adult Martial Arts, you learn how to:
Strike an opponent with power
Use leverage and speed to gain the upper hand
Improve awareness of your surroundings
And apply these core tactics in any situation
Get In Great Shape Without Even Thinking About It
Think about the last time you were in the gym lifting weights. What was going through your mind? Probably how boring it is to be lifting weights all day.
But with Adult Martial Arts training at The Dojo, you can get in great shape without even realizing how hard you're working.

That's because our classes keep you busy learning new techniques and strategies. And as you perfect them with repeated practice, you'll build muscles across your entire body.
Our Adult Martial Arts students build:
Total body strength
Lean, toned muscles
Improved flexibility and agility
Boosted power and explosiveness
Join Us Today For The Best Adult Martial Arts In The Area!
Are you ready for a total body workout that also equips you with vital self-defense skills? Then join us at The Dojo and challenge yourself with our incredible Adult Martial Arts Classes.
All you have to do is fill out the short form on your screen to get started. We'll be in touch soon to answer all of your questions!
Our adult martial arts Classes Are Located In